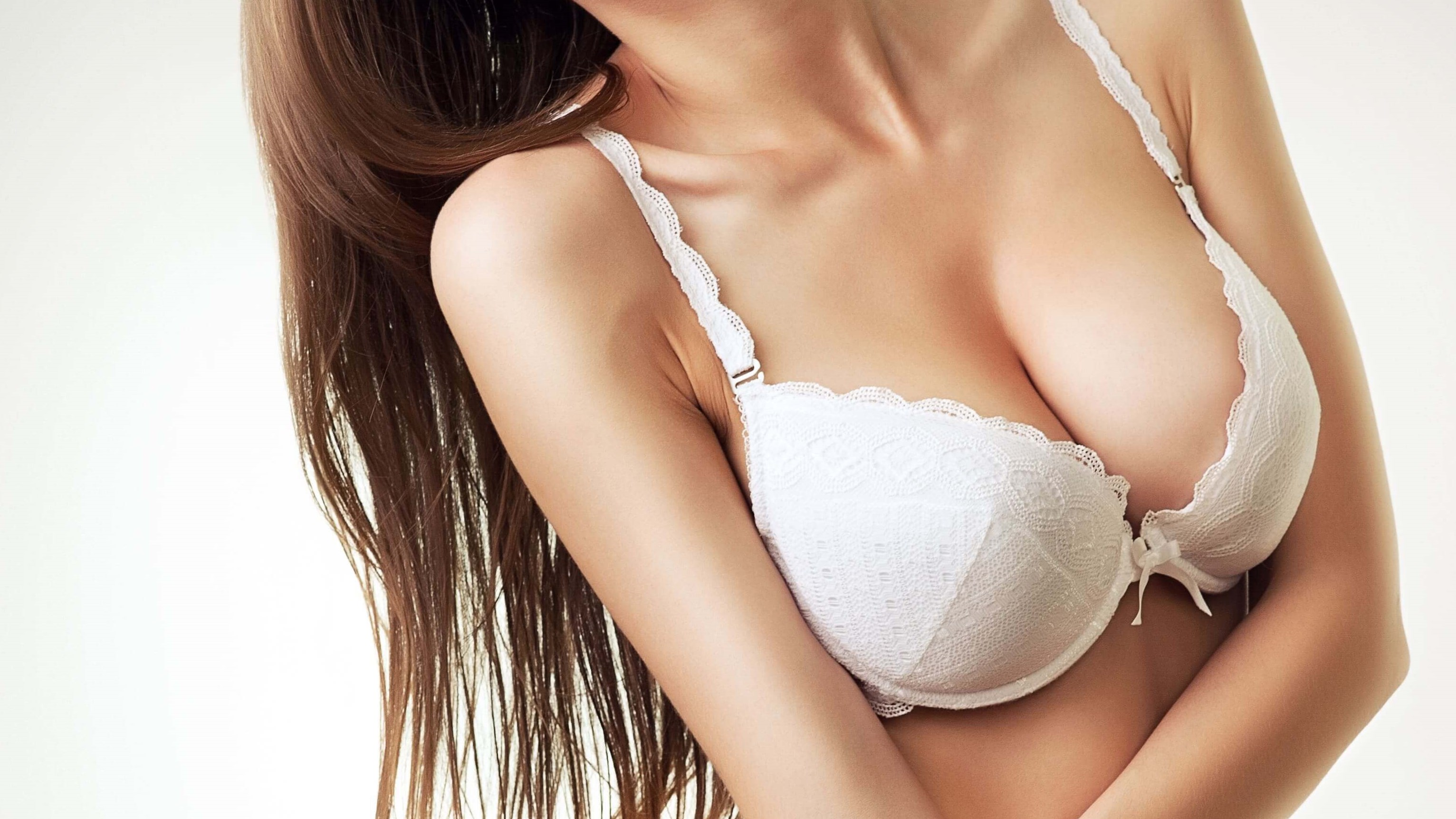 Breast augmentation is a personalized plastic surgery procedure that adds volume to a patient's breasts to create a fuller look in Doylestown, PA. Breast implants or fat grafting are used during this enhancement surgery to improve the symmetry, shape, or size of the breasts. As a board-certified and fellowship-trained plastic surgeon, Dr. Joseph Tamburrino specializes in breast enhancement surgeries and performs countless breast augmentations each year at Prestige Institute for Plastic Surgery. During a consultation, Dr. Tamburrino can address your concerns and provide you information on all of the surgery options available to you.
Breast implant consultation
Dr. Tamburrino can recommend the appropriate implant for your body frame and for the results you're looking for. Breast implants are made in different sizes and shapes, all of which should be considered closely for each patient at his Doylestown, PA office. The most common implant types used are saline or silicone. He also can use a gummy bear implant and fat grafting to help patients achieve a desirable look.
When considering breast implants, there are two important things to think about:
Size: Breast implant size is determined by CCs or cubic centimeters. To determine the appropriate volume, Dr. Tamburrino will measure how much existing tissue you have and the size that you wish to attain. He uses these measurements to determine the appropriate CC size.
Shape: Breast implants typically come in round or teardrop shapes. A round-shaped implant tends to look more natural and gives fullness to the top of the breast.
Are breast implants safe?
Like any other medical device, breast implants do carry the risk of complications. However, Dr. Tamburrino considers them a safe choice for many patients. He can thoroughly review a patient's medical history during a consultation to decide if they are a good fit for this plastic surgery.
Reasons to choose breast augmentation
There are numerous reasons why patients at Prestige Institute for Plastic Surgery in Doylestown, PA choose to have breast augmentation. They include:
Increase size: Breast augmentation can increase the size of the breasts, enabling patients to have a feminine silhouette and, oftentimes, improve self-confidence. Patients with micromastia, a condition that causes underdeveloped breasts can also benefit from this plastic surgery.

Make breasts symmetrical: A number of women have asymmetry with their breasts. However, the uneven size is more noticeable in some women than others. In these cases, breast augmentation can easily create symmetry.

Correct post-pregnancy breasts: Breast augmentation is a common plastic surgery included in a mommy makeover. It helps to restore the body's appearance after pregnancy, childbirth, and breastfeeding. It's no secret that pregnancy can create breast changes. Dr. Tamburrino can help mothers restore their breasts after becoming a mom.

Restore breasts after weight loss: Weight loss can lead to excess skin pockets around the breasts and sagging. Many women who have lost weight choose to have breast augmentation to have fuller and symmetrical breasts. A number of them opt for a breast lift with this surgery.

Reconstruction: Many women who have had mastectomies due to breast cancer and other health conditions choose to have breast augmentation to reconstruct their breasts.
Breast implant recovery
After receiving breast augmentation, all patients will be observed and monitored before being released from our Doylestown, PA facility. You will be sent home wearing a medical sports bra that helps with swelling. The swelling will begin to go away after just a few days. Patients can resume normal activities within a week but should avoid exercise or heavy lifting for at least six to eight weeks post-op.
Learn if breast augmentation is right for you
When you're considering breast augmentation, it's important to consult a board-certified and fellowship-trained plastic surgeon, like Dr. Joseph Tamburrino, for professional advice. During a consultation, he can learn more about your health and listen to your goals for surgery to determine if breast augmentation is a great choice for you. Prestige Institute for Plastic Surgery is proud to provide this surgery to those looking to improve their self-confidence in Doylestown, PA. Call our professional team today to schedule this important appointment.